LOGISTICS FROM ARCTIC TO ANTARCTIC - DELIVERY TO HARD-TO-REACH REGIONS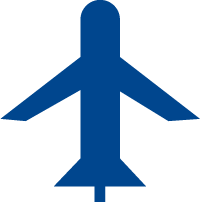 Volga-Dnepr Airlines provides unique services for cargo transportation to remote or hard-to-reach regions of the Arctic and Antarctic aboard Il-76TD-90VD. Since 2015, the Company has been organizing charter programs to distant airports, delivering essential equipment, fuel, technical devices, and food.
Il-76TD-90VD is equipped with modern avionics, enabling safe and effective transportation services, such as cargo delivery and airdropping.
Our advantages:
Qualified and certified specialists;
Longstanding experience of working in remote regions;
Own fleet of Il-76TD-90VD freighters certified for flight operations to remote regions;
Seamless and fast organization of long-haul and complex flights.

Our services:
---
Cargo delivery
The main advantage of the Il-76TD-90VD fleet in logistics to hard-to-reach regions of the Artic and Atractic is that it allows for safe and quick transportation of various types of cargo to prepared runways, as well as to snow and ice runways/sites. With a special permit, the Company can organize delivery to airports/sites with unsurfaced runways.
---
Cargo paradropping
Many years of experience in cargo airdropping, certified and qualified specialist powered by competences enable Volga-Dnepr to deliver cargo in sufficient volumes to the regions without airports and prepared runways. Since 2015, the Company has airdropped over 1,000 tonnes of cargo in Antarctic.
Cargo paradropping is a type of airdropping allowing for safe delivery of valuable cargo, food supplies in glass packaging, expensive equipment, heavy construction equipment, and drummed fuel. The Company pays particular attention to the quality of equipment and cargo fittings for safe and reliable cargo landing on a given territory. The minimum size of the site for cargo landing on the ground is 500 × 500 meters.