Customs clearance of cargo
Customs declaration services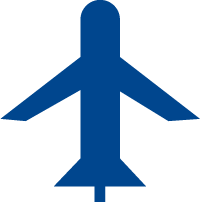 Customs clearance of goods is an integral part of international logistics. Thanks to many years of experience in the international freight transportation market and the involvement of qualified specialists, Volga-Dnepr offers a wide range of customs escort services for its customers.
Advantages of cooperation with Volga-Dnepr
Professionalism — entrust customs declaration to professionals - you don't need to search for and maintain customs clearance specialists in your staff, you don't need to obtain an EDS (Electronic Digital Signature) (EDS is issued only to officially employed company personnel); you don't need to purchase and annually update the software required for filling out and submitting declarations electronically to the customs authority.
Speed - reducing customs clearance time: we pre-check and, if necessary, correct documents to ensure they fully comply with customs requirements. This helps to avoid delays during cargo clearance and saves your costs.
Financial guarantees - in case of poor execution of assigned tasks, our activities are insured.
Flexibility - the ability to pay customs duties using the funds of the customs representative.
Reliability - our representatives are present during all cargo operations and participate in all forms of customs control.
Responsibility - we bear joint responsibility for violations of customs regulations: you don't need to worry about the correctness of declaration preparation, as the official customs representative has the right to represent and defend the interests of their client in case of administrative offenses.
Support - our specialists provide legal support in the field of foreign trade and tax consulting.
Services
Currently, we offer the following services to our clients:
Appealing decisions on customs value adjustments
Customs declaration of goods and vehicles: all customs procedures
Customs analytics: calculation of customs payments, verification of accompanying documentation, determination of non-tariff measures
Customs clearance of goods from the Asian region
Customs declaration for airlines: aviation technical equipment, aircraft; preparation of reports on customs procedures; preparation of documents for obtaining the Ministry of Industry and Trade's conclusion on the purpose of goods
Classification decision by the Federal Customs Service of Russia
Foreign trade consulting
In-house air delivery
In-house fleet of vehicles for delivery throughout Russia and the EAEU