World leader in heavy and outsize air cargo transportation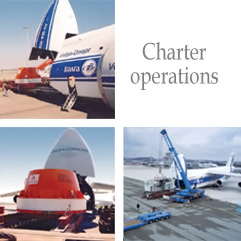 12 Antonov AN-124-100 Ruslan aircraft form the backbone of Volga-Dnepr's fleet. The unrivaled leader of the unique, outsize and heavy air cargo transportation, AN-124-100 is the first cargo carrier choice due to its unique technical performance.
The overall size and volume of the aircraft cargo compartment, its cargo capacity and flight range, enables AN-124 and allows the airline to carry up to 120 tons as a single unit.
The 24-wheel Ruslan landing gear enables the nose section of the aircraft to "kneel down" as required to facilitate loading and off-loading operations.
AN-124 aircraft has two cargo doors at the front and rear of the fuselage each equipped with a folding cargo ramp. The door dimensions correspond to the size of the cargo cabin. With its unique range of specially-designed loading equipment alongside the upgrade programs Volga-Dnepr is able to transport outsize cargo within the required timeframes and in the most efficient manner in full compliance with the requirements of the International Civil Aviation Organization (ICAO).
Another key to the Volga-Dnepr success on the international air cargo charter market was IL-76 — one of the most popular and efficient freighters which is justly called the workhorse of the world cargo aviation. Volga-Dnepr is currently operating five IL-76TD-90VD modified under the Group special upgrade program and capable of flying to any point of the world.
IL-76TD-90VD is the most economically efficient ramp aircraft with capacity of 20 up to 50 tons. One ton cargo transportation cost onboard IL-76TD-90VD is half the freight price charged by Hercules carriers — the only foreign-made close rival of IL-76TD.
---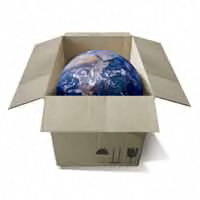 Aerospase industry operations
Within 25 years of global operations, Volga-Dnepr has gained vast experience in aviation equipment transportation. Volga-Dnepr provides logistics solutions to the world's leading aviation and aerospace corporations, including Boeing, Airbus, Bombardier, BAE Systems, GE Aircraft Engines, Embraer, Pratt & Whitney, Rolls Royce Commercial Aero Engines, Sikorsky Aircraft Company, Space Systems Loral, Lockheed Martin, Kazan Helikopter Factory, MIL DB, Kamov DB, Sukhoi Corporation, and the defense departments of countries around the world.
The unique performance of AN-124-100 aircraft and the special loading/off-loading equipment designed by Volga-Dnepr's engineers allow the airline to transport space vehicles and equipment without the need to disassemble the shipments or to do any other additional preparation. Volga-Dnepr aircraft have carried various aviation equipment and parts, i.e. wing, fuselage, and engine pieces.
Volga-Dnepr is a helicopter carrier too. Loading programs designed by the airline allow the AN-124-100 to accommodate and deliver up to four helicopters of MI-8 size per flight. Two helicopters of this type delivered by An-124-100 from Russia to Chile at the beginning of 2007 performed the first flight in the aviation history to the South Pole within a unique Antarctic expedition headed by Artur Chilingarov, Vice Speaker of the State Duma, and Nikolay Patrushev, FSB Director (Federal Security Service of Russia).
Volga-Dnepr uses for its operations both standard loading solutions as well as those designed for each specific case. Within years of work on the unique and oversize cargo market including aerospace equipment, Volga-Dnepr Group is now an acknowledged expert in ready-to-operate logistics.

---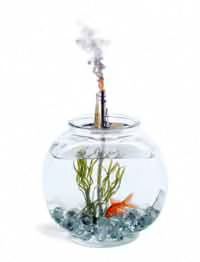 Oil & Gas and industry
Volga-Dnepr Group is a leader in oil and gas equipment transportation. Logistics with An-124-100 and IL-76 allows the customers to reduce the delivery terms, accelerate the production cycle and gain some additional advantages over competitors. Unique performance and reliability of these aircraft provide for transportation of the majority of industrial and oil&gas equipment thus making the Volga-Dnepr logistics perspective and popular on the market.
Within years of work Volga-Dnepr has already performed oil&gas transportation for almost all major companies of the world, i.e. British Petroleum, Exxon Mobile, Shevron-Texaco, Calgary Overseas, Canadian Oxy Offshore International, LUKOIL. No other charter carrier in the world has such a vast experience in oil&gas equipment transportation.
A bright example of new technologies implementation for special cargo services is the cooperation between Volga-Dnepr and British Petroleum, an Anglo-American oil company. In 1996 transportation of oil equipment to Columbia by the Russian airline's aircraft resulted in the commencement of oil exploration there before the scheduled time. Within a year and a half 120 flights were performed for British Petroleum including high-mountain and hardly accessible regions with over 11 thousand tons of the total equipment dispatched. Such logistic solutions are new to the world aviation and industrial exploration. The experts estimate that Volga-Dnepr logistic services allow its customers to obtain material benefits.
Among the Group operations performed in 2007 — 2008 are the following: the delivery of an asphalt plant from the United States to Russia; transportation of a huge rotor (67 tons) from Italy to China; delivery of a power station (90 tons) from the United States to Kuwait. In 2008 the dispatch of a printing device from Germany to Japan was a new world record of a single cargo piece transportation (40 tons) on the IL-76TD aircraft. Through the Group endeavors An-124-100 Ruslan and IL-76 aircraft became part of the international logistics incorporating production units located across the world.

---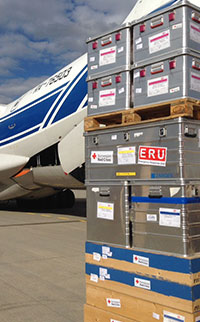 Within years of work Volga-Dnepr has taken part in various UN peacekeeping operations and the Red Cross humanitarian acts. The Group's AN-124-100 Ruslan and Ilyushin IL-76 cargo aircraft have participated in UN peacekeeping missions in the Republic of Congo, Republic of Sierra Leone, Republic of Rwanda, East Timor, Sudan, and Liberia delivering equipment and other emergency supplies for peacekeeping forces stationed in these locations. Cars and earth moving equipment vehicles, tents, warm clothing and emergency response items, medicines and equipment have been regular shipments onboard the Volga-Dnepr's fleet by the UN, Red Cross and other humanitarian relief organisations.
Volga-Dnepr is always ready to provide transportation support when urgent assistance, experience and professionalism are needed for humanitarian operations. In 2005 Volga-Dnepr delivered over 1300 tonnes of aid & relief cargo by the UN and International Red Cross Committee requests to the South-East Asia suffered from tsunami disaster resulting in death of 150 thousand people. In September 2005 Volga-Dnepr aircraft performed several aid&relief flights for the victims of Katrina hurricane on the US south coast. In 2008 IL-76 of Volga-Dnepr Airlines dispatched the drinking water production equipment to Chile, which suffered from Chaiten volcano eruption.
We are established experts in delivering aid to remote and challenging regions. Talk to us today to see how we could help with your mission.

---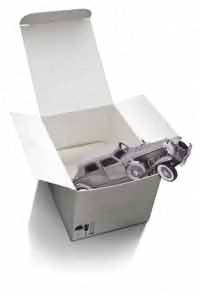 Motor industry
Volga-Dnepr Group today has vast and unique experience in motor equipment transportation and is justly acknowledged the world expert in this type of operations. Vehicles carried by the airline have ranged from hundreds of jeeps assigned to UN peacekeeping forces and various non-governmental agencies to motorcades of Heads of State. Volga-Dnepr aircraft have transported Volkswagen cars for testing in low temperature conditions, delivered Peugeot cars from France to Morocco and the newest models of Mercedes cars to the USA to film a new advertising campaign; including rear Bentley sports cars 1931 year of manufacture for the Towards 300th anniversary of St. Petersburg rally, cars for Master Rally Paris — Beijing and 80 Days Around the World rally.
The special double deck loading and transport system designed and patented by Volga-Dnepr allows the AN- 124-100 to transport up to 55 cars or 40 jeeps on a single flight, depending on characteristics of the vehicles. Loading does not require any additional equipment as cars are simply able to board the aircraft by their own power.
The list of Volga-Dnepr clients includes Ford, Volkswagen, General Motors, Nissan, Fiat, Peugeot, BMW, Volvo, Toyota. An-124-100 utilization provides for transportation of industrial equipment to speed up the manufacturing experience and constant resupply of motor parts to ensure continuous production lines.
---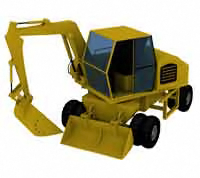 Heavy equipment
The airline has vast experience in earth moving equipment and heavy wheel vehicles transportation, for example:
Quarry earth moving equipment vehicles for the Diamonds of Russia company
Heavy wheel vehicles for the peacekeeping forces
Mining equipment, such as super heavy Komatsu excavators (weighing over 250 tons)
A combination of the unique AN-124-100 performance and the professionalism of Volga-Dnepr's staff allows the airline to carry out loading and unloading of earth moving equipment and heavy wheel vehicles without the need for any additional equipment as vehicles enter the aircraft by their own power.
The list of vehicles transported by Volga-Dnepr Airlines is not limited by cars and heavy machinery only. The company is a well-recognized expert in carrying a wide range of other transport types, including subway carriages, yachts and even submarines. In 2008 An-124-100 dispatched from Kaliningrad to Ulan-Ude two submarines Mir-1 and Mir-2 for the Baikal expedition which involved diving onto the world deepest lake bottom for the first time in its history.